WIMC: Virtual Leadership Development Program Series
Registration Opening Soon!
January 18, 2024
@
11:00 am
–
1:00 pm
Multiple Dates: M1: January 18, 2024 | M2: February 22, 2024 | M3 : April 25, 2024 | M4: May 23, 2024 
This four (4) part Leadership Development Program series is presented by MCA Canada's Women in Mechanical Contracting Committee. These virtual sessions, spanning two hours each, are conducted through Zoom, upon successfully finishing all four (4) modules, you will be awarded a certificate at the end of the series.
Leadership is a capability needed in any role — not just people managers. We see leadership as the capacity to influence others, for the purpose of achieving a required business outcome. The MCAC Virtual Leadership Development Program (vLDP) provides you valuable insight in the role of the leader and how to create the conditions for success for your team. The vLDP will allow you to develop the skills and knowledge required to succeed in your leadership role, building greater self-awareness, adapting your communication approach in different situations, and demonstrate leadership in selecting the strategy to engage your team members. Your learning will be enhanced through stimulating and collaborative discussions with your peers and our expert facilitator.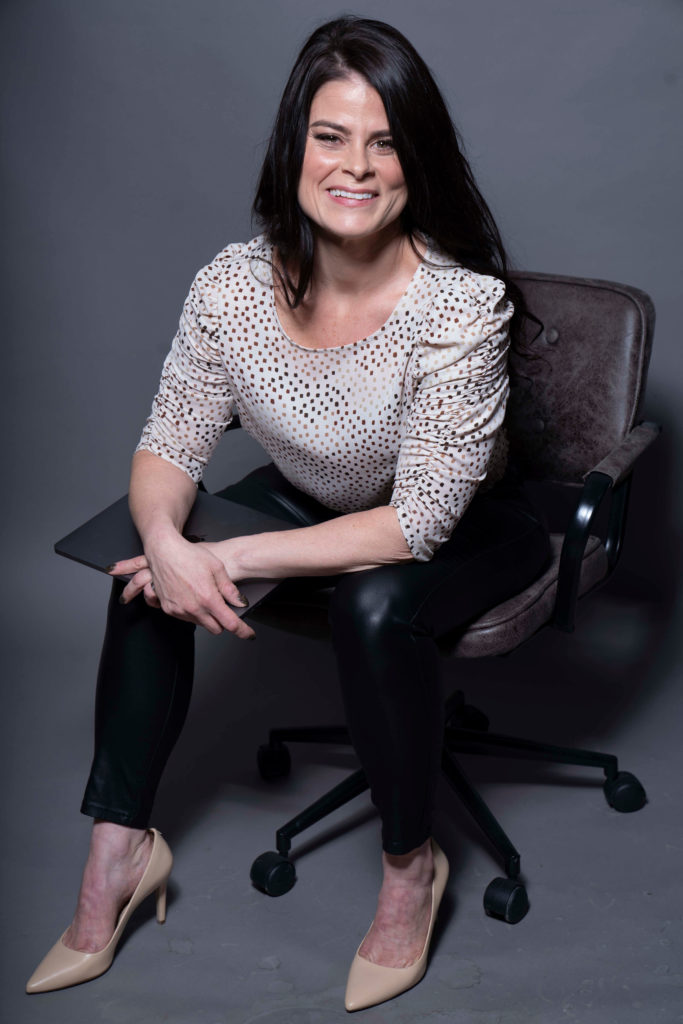 Speaker: Jennie West-Correia, CPF, CEC – Senior Consultant, Facilitator and Executive Coach Leadership Development
Jennie brings over 20 years of experience and deep passion, energy and expertise in employee engagement and collaboration. Jennie is a Stratford Group Senior Consultant, specializing in facilitation, training and coaching. She also has significant experience in developing HR programs, leading people, cultivating passion and energy and developing and delivering multi-stakeholder facilitated engagements with a particular deep level of experience in the construction and services sector.
---
Module 1: Essentials of Leading Others
The role of leaders today has evolved from what it was just a few short years ago. In our first module, we'll explore what is required of those accepting the responsibility for leadership in your organization.
– Understand the essentials of being a leader – what do you need to know, do and be in order to succeed in that role?
– Discover what it means to manage, lead and influence others – what are your leadership responsibilities?
– Be aware of how you impact those you lead and their performance
– Create a culture of success
---
Module 2: Your Style at Work
Building your capacity to be more self-aware begins with a deeper understanding of yourself. Module 2 of vLDP gives you the awareness of how you tend to approach work situations, where your behavioural strengths support your team's success and how to adapt in the moment.
– Understand your own personal behavioural style and how you leverage that as a leader
– Gain greater awareness of your strengths, potential challenges and opportunities in different work situations
– Develop leadership flexibility to adjust your natural style to get the most out of those you lead
---
Module 3: Motivate and Inspire Others
Organizations and teams with high levels of engaged employees are more efficient, have higher productivity and perform better financially that those that don't. Module 3 of the vLDP discusses your role in enabling team engagement.
– Inspire a shared purpose and influence others to contribute to the project and to the organization's success
– Understand motivation – what it is, where it comes from and how to influence it
– Apply an individual approach to motivating, influencing and engaging those you lead
---
Module 4: Coaching and Feedback
Whether you're managing a division, a team, or just a few employees, learn how to get the most from your employees by creating conditions for their success. The final module of vLDP gives you the tools and techniques to engage your team members with feedback that will inspire greater contribution to your organization's success.
– Describe the value of coaching as leaders
– Understand the difference between coaching, mentoring and counselling
– Appreciate the qualities, benefits and essential skills of coaching
– Develop a coaching mindset to giving feedback for both recognition and constructive feedback
---
These virtual sessions, spanning two hours each, are conducted through Zoom, upon successfully finishing all four (4) modules, you will be awarded a certificate at the end of the series.
0 people are attending WIMC: Virtual Leadership Development Program Series
Payment, Cancellation, and Refund Policy – We value your participation in our programs and strive to provide you with the best possible experience. This policy outlines our payment, cancellation, and refund procedures to ensure transparency and fairness for all participants.
Cancellation and Refund Policy: No Refunds will be granted for cancellations or no shows. However, we do understand that unexpected circumstances can arise. In such cases, substitutions are always accepted. You can designate another individual to attend in your place. Please contact Jessica Shaver at [jessica@mcac.ca] to facilitate this process.
Event Cancellation by MCA Canada (MCAC): In the unlikely event that the virtual programing cannot take place, a full refund of your payment will be processed promptly.
We appreciate your understanding of our payment, cancellation, and refund policies. These policies are designed to ensure fairness and the efficient management of our programs. If you have any questions or need further clarification, please do not hesitate to contact us.
Who's coming?
0 people are attending WIMC: Virtual Leadership Development Program Series