Listen to MCA Canada's Toolbox Talks Podcast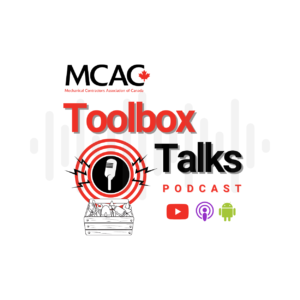 The Mechanical Contractors Association of Canada Toolbox Talks Podcast brings together experts and industry professionals to talk about important issues in the mechanical contracting sector.
Visit here for the latest episodes, and contact us with any questions or topic ideas you would like to see covered.
If you would like to have a Podcast Episode with MCA Canada, reach out to us!
Ken Lancastle (Chief Operating Officer) or Jessica Shaver (Manager, Membership Engagement & Marketing)