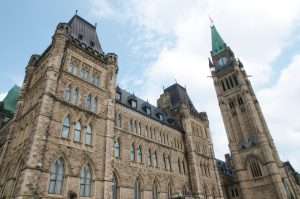 MCA Canada proactively educates and sensitizes decision-makers to industry issues and identifies, researches, and addresses government policies at the federal, provincial, and municipal levels that have or may have an impact on its members.
The association's government relations initiatives focus on areas of concern for members, including skills training, product and industry standards, and stewardship. MCA Canada also works to form coalitions and alliances with other strategic partners to lend further strength to the voice of members. A prime example is MCA Canada's involvement with the National Trade Contractors Coalition of Canada (NTCCC) and the Canadian Institute of Plumbing & Heating (CIPH) supporting numerous objectives including  support of Prompt Payment Legislation.
With the goal of maximizing the association's reach, MCA Canada works to enhance existing relationships and develop new connections with members of all political parties, as well as with bureaucratic staff by regularly interacting with federally elected officials, public servants, partner associations and non-traditional stakeholders.
These activities include producing submissions to government, working closely with other stakeholder groups, as well as launching strategic communications and media campaigns. In addition, we have embarked on a series of parliamentary awareness days with federal members of Parliament to talk about issues that are relevant to the discipline and to share our unique perspective on current government activities such as committee work and bills under review.
As someone involved in the construction industry, you know that payment delays have serious and negative effects on your business and the efficiency of Canada's construction sector. The Mechanical Contractors Association of Canada (MCAC) has been working hard with our partners in the National Trade Contractors Coalition of Canada (NTCCC) to fight payment delays for years and incredible progress was made.
There has been tremendous progress made over the last couple of year on this legislation both federally and provincially.
Skilled trades people will install new water heating and cooling products in office buildings and retail spaces. Skilled trades people will help industries deliver new, more efficient processing and manufacturing systems based on new technologies. Skilled trades people will ensure millions of homes across Canada are able to take advantage of new water heating and climate control programs that will be essential to reducing the carbon footprint of the built environment.
For decades, the skilled trades have suffered from negative perceptions regarding the aptitude required to be a tradesperson and the opportunities that result from choosing a career in the trades. That stigma is quickly eroding as more Canadians learn about the high income-earning opportunities presented by the skilled trades. Rapid technological developments and innovation have also resulted in many trades becoming exceptionally challenging. The skilled trades
present one of the best returns on investment in education and training for individuals in a constantly evolving landscape of lifelong learning.
Pre-Budget Submission
As part of the federal government's pre-budget consultation process, MCA Canada is pleased to provide input and recommendations.
Click here to find out more about the most recent pre-budget submission from MCA Canada.
Past Submissions