Davidson, of Davidson Brothers Mechanical Contractors in Burnaby, B.C., elected at the Association's 2021 Annual General Meeting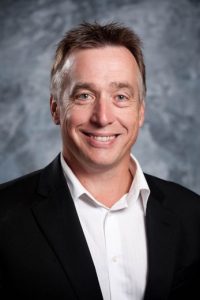 OTTAWA, December 7, 2021 – At its 2021 Annual General Meeting, held virtually on December 7, 2021, the Mechanical Contractors Association of Canada elected Wayne Davidson of Burnaby, British Columbia as President and Chairman of the Board of Directors. He is preceded by Dave Holek, of Belle River, Ontario.
"I am extremely proud to be stepping into the role of MCA Canada President and Chair as we look ahead to 2022," said Davidson. "For a national association representing close to 1,000 members across the country, this marks a great opportunity to begin reconnecting with our members as we transition to more in-person events. I see tremendous opportunity for MCA Canada to engage with our members in a meaningful way over the coming year, and I am excited about what we can accomplish."
Throughout the past year, MCA Canada has focused its endeavours in several key areas, including the adoption of a new strategic plan for the association. This, combined with its ongoing advocacy efforts, education initiatives, and steps to address industry practice issues, has established the framework for association priorities.
The new strategic plan also places particular emphasis on a close partnership between MCA Canada and its provincial/zone MCA partners across the country. As the industry is faced with several important issues, this ongoing collaboration will remain critical for the association moving forward.
"Our message has been, and will continue to be, that a vibrant and capable mechanical contracting sector is critical to a healthy economy, and to the health and safety of Canadians," added Davidson. "Working together with our partners will help us deliver this message nationally, while focusing on key issues for the betterment of our sector and our members."
For MCA Canada, there are several issues on the horizon that will need to be addressed, including federal prompt payment, skilled labour shortages, standard practice issues, and supply chain issues and price volatility. The Association has reoriented its Board committee structure to ensure these issues remain top of mind, while ensuring new and ongoing concerns for members can continue to be addressed.
"As I mentioned, I am very excited about this role, and I want to thank my predecessor Dave Holek for the important work done under his leadership to reshape MCA Canada moving forward," Davidson noted. "I believe we are positioned extremely well to speak on behalf of our sector and to ensure our members' interests are heard. I look forward to the opportunity to represent those interests."
—
About MCAC:
The Mechanical Contractors Association of Canada is a national non-profit association comprised of dedicated professionals working together for the promotion, improvement, and advancement of the mechanical contracting industry. As well as mechanical contractors, MCAC welcomes service and repair contractors, manufacturers, wholesale distributors, and other construction industry related organizations.