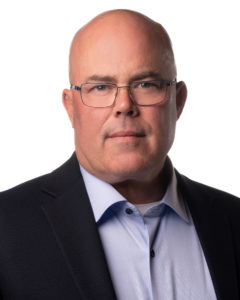 HALIFAX, October 1, 2022 – At its 2022 Annual General Meeting in Halifax, Nova Scotia, the Mechanical Contractors Association of Canada elected Derek Ermen, President of Ermen Plumbing and Heating in Moncton, New Brunswick, as President and Chair of the MCA Canada Board of Directors for 2022-2023. He is preceded by Wayne Davidson of Burnaby, British Columbia.
"It gives me great pleasure to be taking on the role of MCA Canada President in what is a very exciting time for our industry," said Ermen. "There are many challenges on the horizon, but also many opportunities. Over the year ahead, I look forward to working closely with our national Board of Directors and the provincial and zone MCAs across Canada."
Coming off its first annual national conference since the beginning of the COVID-19 pandemic, MCA Canada has a renewed focus on reconnecting with members across Canada and increasing collaboration with like-minded stakeholders.
At the same time, issues such as skilled trades availability, the need for education and training for member firms, and the impact of net-zero and green building strategies are all anticipated to play a significant role for MCA Canada in the years ahead.
"We also need to highlight the importance—and ultimately the value—of the work our members do across Canada," Ermen added. "The mechanical contracting sector will be vital in creating jobs and contributing to increased energy efficiency in the built environment. As a national association, it is incumbent on us to share that message and showcase the value of our industry."
As jurisdictions across Canada look to the built environment as a means to increase energy efficiency, the message from MCA Canada has been that mechanical contractors will be critical to these efforts. As well, demonstrating the long-term viability of a mechanical contracting career and the vital role the sector will play is an additional strategy to attract and retain the next generation of workers in the industry.
"As I mentioned, there are some exciting challenges that lay ahead, and I am excited to see the association build on the great work that has already been accomplished on these files," Ermen said. "I also want to thank my predecessor Wayne Davidson for his hard work, and determination to ensure MCA Canada was in a strong position to effect positive results for our sector."