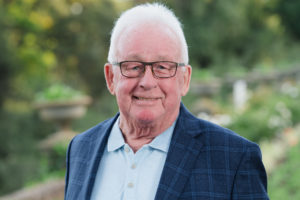 At its 2023 Annual General Meeting, the Mechanical Contractors Association of Canada (MCAC) elected Charlie Webb, President and CEO of Anderson Webb Limited in Sarnia, Ontario, as President and Chair of the MCAC Board of Directors for 2023-2024. He is preceded by Derek Ermen of Moncton, New Brunswick.
"I am very excited to be stepping into the role of MCAC President during this busy and transformative time for the mechanical contracting sector in Canada," said Webb. "Across the country our industry is dealing with unique challenges alongside exciting opportunities. Our sector has an essential part to play for a healthy Canadian economy, and our association is well-positioned to maximize that role on behalf of our members."
Prior to its Annual General Meeting, the MCAC Board of Directors – alongside management of provincial and local mechanical contractor associations – undertook several days of strategic planning for the association. While there is still work being done on the new strategic plan, the themes of advocacy, growth, and innovation stood as critical pieces for MCAC moving forward.
As well, the association has recognized the significant challenges ahead with respect to availability of a skilled workforce, the need to advocate for and promote best practices in the industry, and the need to understand and educate how the transition to net zero will impact the mechanical contracting sector in the years ahead.
"What was clear during our strategic planning was that there is a significant role that MCAC will need to play in the years ahead," Webb added. "As President and Chair, I am looking forward to seeing that planning process continue, and mapping out a clear strategy for the association moving forward. At the same time, we have a tremendous opportunity to raise the profile of our sector and the critical work we do across the country, and I am excited to take that on."
Another important initiative highlighted by Webb was the role the association can play to elevate the value of Canada's mechanical contracting sector, citing several key partnerships as a place to begin.
"As a national association, we are fortunate to have a number of organizations as partners that we can rely on and work closely with for the betterment of our industry," he noted. "By working with these stakeholders – including government, labour, and industry associations—we can help to ensure that MCAC members are recognized as leaders, not just in our sector, but in the construction industry at large."