The Mechanical Contractors Association of Canada (MCAC) is prepared to work alongside Canada's 44th Parliament on initiatives concerning the skilled trades, infrastructure investment, and supply chain issues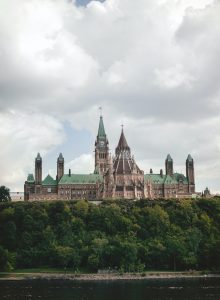 The Mechanical Contractors Association of Canada (MCAC), representing Canada's mechanical contracting industry in the institutional, commercial, industrial, and service/repair sectors, congratulated re-elected and newly elected Members of Parliament, adding that the association looks forward to engaging with MPs from all parties on issues vital to the industry and to the future of the Canadian economy. 
"We are ready, on behalf of our members from across Canada, to engage with this government on how our sector can support economic recovery and growth," said Tania Johnston, MCAC's Chief Executive Officer. "We would encourage all elected MPs to view our industry as partners, and work closely with industry associations to address important concerns and initiatives, particularly related to the skill trades, retrofits in the built environment, and supply chain issues." 
Throughout the pandemic, MCA Canada has stressed the need to support the skilled trades, not just through training and promotion of the trades, but through long-term and predictable infrastructure funding. The association has also highlighted the important role the sector can play as it relates to energy efficiency in the built environment, whether through new construction or building retrofits. At the same time, as the issue of supply chain and price volatility has continued to impact the industry from coast-to-coast, MCA Canada is prepared to work with all parties and other industry stakeholders on solutions to address this growing issue.
"With the election now behind us, we look forward to working with this new Parliament on how our sector can best support a strong and vibrant Canadian economy" added Johnston. "The mechanical contracting sector is critical to a healthy economy and the health and safety of all Canadians, and we are prepared to work with all Parliamentarians on ways to support this great country." 
-30-