The programs laid out in the federal budget will require continued cooperation between industry and government to ensure capacity is in place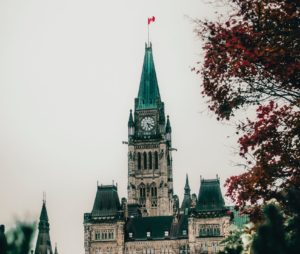 OTTAWA, April 8, 2022 – The Mechanical Contractors Association of Canada (MCAC) noted several programs in the 2022 federal budget where the mechanical contracting sector will play a significant role, but stressed the importance of capacity-building, particularly with respect to the skilled trades, to ensure those programs are implemented efficiently and effectively.
"Canada's mechanical contracting firms are essential to creating healthy indoor spaces, providing the water we use on a daily basis, and building and maintaining efficient heating and cooling systems for our built environment," said Wayne Davidson, President and Chair of the Mechanical Contractors Association of Canada (MCAC). "Budget 2022 outlined several programs where our members will be critical, including in the greening and retrofit of the built environment. To see those programs move forward in a meaningful way, we need to encourage ongoing dialogue between industry and government so our sector can help meet those objectives."
The budget, entitled Budget 2022 – A Plan to Grow Our Economy and Make Life More Affordable, contained several programs MCAC and its stakeholder partners, including the Canadian Institute of Plumbing and Heating (CIPH), have stressed over the past year, such as improvements to the Temporary Foreign Worker Program, and investments in green building and retrofits of the existing building stock. Programs of interest included:
Retrofits/Green Building and Construction
Budget 2022 proposes to provide $150 million over five years, starting 2022-23, to Natural Resources Canada to develop the Canada Green Buildings Strategy.
Budget 2022 proposes to provide $200 million over five years, starting in 2022-23, to Natural Resources Canada to create the Deep Retrofit Accelerator Initiative.
Budget 2022 proposes to provide $33.2 million over five years, starting 2022-23, to Natural Resources Canada to implement a Greener Neighbourhoods Pilot Program
Temporary Foreign Worker Program Improvements
$29.3 million over three years to introduce a Trusted Employer Model that reduces red tape for repeat employers who meet the highest standards for working and living conditions, protections, and wages in high-demand fields.
$64.6 million over three years to increase capacity to process employer applications within established service standards.
Workforce and Skilled Trades
Budget 2022 proposes to introduce a Labour Mobility Deduction, which would provide tax recognition on up to $4,000 per year in eligible travel and temporary relocation expenses to eligible tradespersons and apprentices.
With those programs laid out in Budget 2022, MCAC is now aiming for continued dialogue on the need to scale up recruitment and retention of skilled tradespeople across the country to meet government objectives. With skilled labour shortages remaining a significant issue across the country, capacity-building will remain critical to see these programs delivered in the best way possible.
"Our association looks forward to working with Members of Parliament and key departments to ensure our sector is well positioned to meet the objectives and programs outlined today in Budget 2022," added Davidson.
-30-
ABOUT MCA CANADA
The Mechanical Contractors Association of Canada is a national non-profit association representing close to 1,000 firms in Canada's mechanical contracting sector. Our members employ close to 50,000 Canadians, and MCA Canada is dedicated to the promotion, improvement, and advancement of the mechanical contracting industry in Canada. As well as mechanical contractors, MCAC welcomes service and repair contractors, manufacturers, wholesale distributors, and other construction industry related organizations.