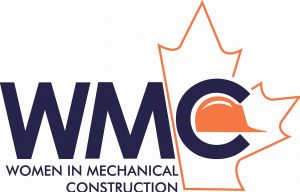 (THURSDAY JUNE 24, 2021 – Noon Eastern)
The coronavirus pandemic is forcing us to reevaluate so much of our lives and what is TRULY important to us. It is imperative that all of us focus on our own personal health and well-being. And contrary to how might feel – we are NOT powerless. The more proactive we act individually – and collectively – the more empowered we become.
In addition, many of us have had to pivot and work from home. This webinar will give simple strategies on how to nourish and support, not only your mental and emotional health; but also provide practical tools and guidelines that will help you to strike a healthy "work-life" balance.
By providing tools for mental and emotional resilience, work-life strategies, REAL whole foods, restorative sleep, moving our bodies, and staying connected to nature and our loved ones – we can invoke deep reservoirs of balance, health and healing.
—
ABOUT THE SPEAKER
Beverly Holcomb
Beverly Holcomb is a highly passionate and dynamic Corporate Speaker & Functional Health Coach; with an extensive background in the design and facilitation of Integrative Wellness Programs.  She has a deeply profound and impactful delivery that informs and motivates her audiences.  Her presentations, programs, and workshops have helped to produce profound and lasting change in the lives of people all over the country. She is deeply committed to the advancement of human potential.
As previous CEO and Founder of NRG Solutions, Beverly brings to the table extensive knowledge, research and expertise from the past 2 ½ decades. Her company specialized in salivary hormone and neurotransmitter testing, and customized bio-identical hormones and integrative protocols.  As a consultant to numerous doctors of various disciplines, she assisted with the design of highly individualized programs; helping patients recover their quality of life and vibrant health.  Her methodology utilizes a full-spectrum holistic approach, which include: nutrition, detoxification, stress management, sleep, recovery, exercise, and proper movement – with a strong emphasis on long-term habit and behavior change.