____________________________________________________
Service Contractors' Guide to Buying the Right Software: Critical Consideration to Make Your Next Platform Your Last One
For service contractors, technology can play a key role in every function of the business, from daily dispatch to long-term project management. As powerful as it is though, it's an investment of time, money, and resources to ultimately transform those operations, sales, and customer service.
This webinar will explore how technology solutions can help service contractors level up in these areas and more, and just as importantly, how to find the right platform to handle it.
Presented by Woody Woodall, this webinar is a must-see for service contractors.
About Woody Woodall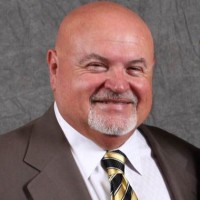 Woody Woodall is the managing principal of Customer Focused Solutions, Inc., an organization he founded to assist contractors, associations and businesses achieve their strategic goals. After a long and distinguished career in the mechanical contracting industry, Woody saw a need for more education, collaboration, and operational support. His innovative approach to cutting-edge processes has taken customer service teams from average to best in class. Woody started as a steamfitter with Local 602 in the Washington D.C. region, and after completing his apprenticeship, went on to become an instructor for the Union Apprentice Program. Through his passion for teaching, he has since become a consistent speaker with the Mechanical Service Contractors Association (MSCA) and was instrumental in developing many other educational offerings, including the HVAC 101 program and the Sales Institute. Woody has led the national MSCA Education Committee, creating key programming for the annual conference and events, and has served as the National Chairman of the MSCA where he received the D.S. O'Brian Award of Excellence for his leadership and outstanding contributions to the industry.  But his most prized award was being nominated by his children and then awarded "All-Star Dad" by the National Father's Day Council in partnership with GQ Magazine. Woody has retired from the day-to-day mechanical service business and is now focused full-time on designing collaborative and dynamic programs for service-centric businesses through Customer Focused Solutions, Inc.
_______________________________________________________