CIPH & MCAC Webinar: Politics & Plumbing – A Federal Government Relations Update
September 7
@
1:00 pm
–
2:00 pm
Rob LeForte, Founder of First Lake Solutions, will provide an update on the federal political climate for members of the Canadian Institute of Plumbing and Heating and the Mechanical Contractors Association of Canada. This virtual meeting will provide business leaders from across Canada with a snapshot of the political landscape and an assessment of the status of legislation, programs and regulations that could help or hinder business operations over the years ahead.
Complimentary Webinar
Speaker – Rob LeForte- Founder, First Lake Solutions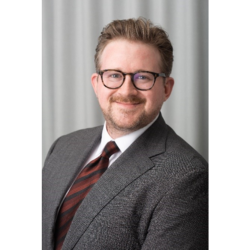 Rob has 15 years of government relations experience at the federal, provincial, and municipal levels in Canada. Provincial work brought him to Ottawa in 2011 where he led government relations efforts for the Canadian Alliance of Student Associations (CASA). During that time, he advanced human resources and skills development policy, led intellectual property reforms, and built a strong network in Ottawa's political community. Rob earned his master's degree from the Clayton H. Riddell Graduate Program in Political Management at Carleton University. He followed that experience by working with some of Canada's best lobbyists at the Federation of Canadian Municipalities where he worked on housing and public safety.
He went on to work at a national public affairs firm where he became Vice President. There he delivered billions of dollars in investments to client sectors, significant provincial and national legislative victories, and major regulatory reforms in sectors as diverse as health, construction, retail and supply chains, and skills development. Rob is also co-founder of Push Politics (2016) and co-founder of Zengage – Municipal Solutions (2022).
Related Events