As the industry continues to evolve, being innovative, and almost as importantly, being perceived as innovative by customers and potential team members is of growing importance.
This webinar will explore a range of topics regarding innovation, including:
• What is innovation?
• How do you define innovation within your organization?
• Innovation Competency
• Positioning yourself as an innovative company
o Recruitment Benefits
o Business Development Benefits
About Presenter Mallorie Brodie, CEO and Co-Founder, Bridgit Solutions: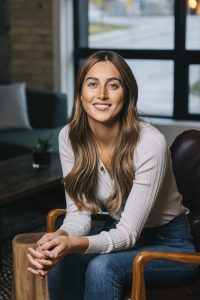 Mallorie Brodie is the Chief Executive Officer and Co-Founder of Bridgit. Bridgit is a Canadian-based software company focused on developing mobile and web-based solutions for the construction industry. Mallorie holds an Honours degree from the Richard Ivey School of Business and has almost 10 years of entrepreneurial experience. She holds various entrepreneurial awards, including receiving the top prize at Google Demo Day, being named Techvibes Entrepreneur of the Year, and being named to the Best Of Canada Forbes Under 30 Innovators list. Mallorie also holds various construction industry awards, including being named to the Forbes Manufacturing & Industry 30 Under 30 list, Top 40 Under 40 in Canadian Construction list, and Top 50 Construction Influencers list by Autodesk.