Event Sponsor

Silver Sponsors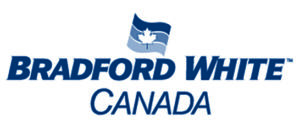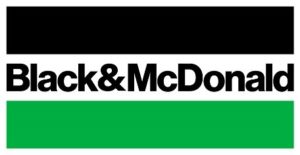 FREE TO ATTEND!
If trying to register after 10 am on March 11 – Contact jessica@mcac.ca for the link
MCA Canada & WIMC with Event Sponsor Aecon, Silver Sponsors Bradford White Canada and Black & McDonald are very excited to announce 'Coping Strategies' online workshop designed specifically for women in the construction industry with the intent to teach participants practical skills and tools they can apply to deal with stress and anxiety in their workplace.
Learning
 Objectives
To normalize the stress and anxiety that women face in the construction industry.

To allow participants a safe place to have an open discussion about current challenges they are facing in the workplace.

To educate participants on the importance of managing stress by setting personal boundaries.

To empower participants to use their strengths and assert their limits in an assertive, empathic way, using a three-step model.
MEET THE SPEAKERS
Jennie West-Correia, CPF, CEC, Senior Consultant, Stratford Managers
Jennie is a Certified Professional Facilitator (CPF) and Certified Executive Coach (CEC). She holds a B.Ed. and B.A. (Drama in Education) from the University of Windsor, is a Lean Six Sigma Yellow Belt designation, a graduate from the Roger Schwarz Skilled Facilitator program and is trained in numerous assessment tools.
Jennie was the former Manager of Human Resources & Professional Development at PCL Constructors. She was responsible for district HR management, implementation and delivery of professional development, and effectiveness and human resource programs at both the local and corporate levels.
Breanna Pizzuto is the Founder & Lead Trainer of Talk Tools
Born and raised in Ottawa, Breanna has degrees from the University of Ottawa in Health Sciences and Psychology. Having spent numerous years in numerous roles at the Distress Centre of Ottawa and Region, Breanna gained an interest in supporting others struggling with a variety of mental health concerns and thoughts of suicide. Breanna has experience training and managing large groups of volunteers at both the Distress Centre as well as Ottawa Victim Services on the topics of active listening, crisis intervention, and ethics and boundaries.
Breanna is a Bronze Level Trainer of LivingWorks' Applied Suicide Intervention Skills Training (ASIST), she is also the first instructor in Ottawa of LifeLine Workshops' program Assessing Suicide in Kids (ASK), as well as an instructor of St. John Ambulance's program Mental Health and Wellness in the Workplace.